Garage Door Shop Repairs - Residential Garage Doors Tacoma, WA -

253-292-9655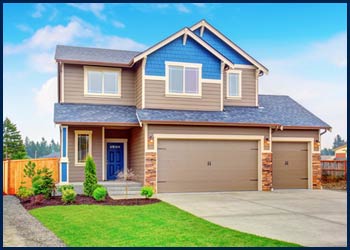 Residents in the Tacoma, WA community know that Garage Door Shop Repairs is the smart choice when they need work done on their garage door. Our staff has a reputation for meeting the highest industry standards for garage door repair. We offer quality services, knowledgeable advice and quick response. When we work on your garage door, we give it our full attention.
We listen to your problem, make sure we understand what is going on and answer your questions completely. Our technicians have many years experience to draw on when evaluating and working on a range of problems. We give all of our customers a full summary of what is going on and help them make the right decision on how to proceed.
At Garage Door Shop Repairs, we are proud of the wide assortment of attractive garage door models that we carry, from typical garage doors to custom designs. We stock doors for homes of all sizes, from very small to extremely large. We have the skill and tools to customize doors to match your preferences and your exterior décor. We also have a wide range of company brands from respected makers, all affordably priced.
Weatherstripping
Effectively installed weatherstripping is essential to protect your home and garage from the elements. Doors by themselves aren't built to provide a complete seal for your garage, totally protecting it from water, drafts, wind, heat, noise and cold. There are always small spots that let outside elements in. These gaps make the environment inside the garage uncomfortable, and add expense when it comes to heating and cooling the area. The best solution is weatherstripping.
At Garage Door Shop Repairs, we provide expert weatherstripping services to protect your garage's interior from the effects of changes in the weather, in temperature, air currents, moisture and sound. Once it is installed, your garage will immediately become more comfortable. This opens the way for additional uses, like workout space and partying.