Garage Door Shop Repairs - Custom Garage Doors Tacoma, WA -

253-292-9655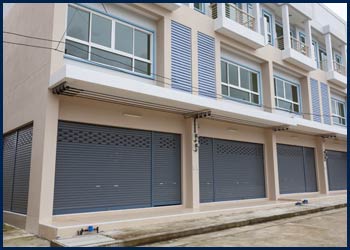 When value and beauty are high on your list of requirements, consider investing in a custom garage door. Because garage doors are so large, they are a focal point for a home or business. One that is individualized to your own preferences and requirements lets you show off your personal style. Garage Door Shop Repairs has extensive experience with custom garage doors. We have the skill to create an attractive door that adds appeal and impact to your home or business. We work hand-in-hand with you to come up with the door you have in mind.
When we work you on a custom garage door, it's more than a door. It moves beyond function to state to the world your outlook and your taste. At Garage Door Shop Repairs, we have artisan garage door specialists, ready to make your dream a reality.
You get to choose from a wide range of superior materials, including special woods and metals, both man-made and natural. We work to find materials that provide exceptional visual appeal. Then we put them into the hands of our master craftspeople. Our goal is to give you a garage door that reflects what you saw in your imagination.
We can adapt your ideas to solid reality. If you can dream it up, we can build it. If you want a bifold door or trifold door, we can make it for you. We also offer classic swing doors and barn-style doors. The end result will reflect your wishes and preferences, all transferred into a custom garage door that is beautiful and functional. Every custom door we produce it made to last a lifetime.
At Garage Door Shop Repairs, our custom doors are valued as the very best designed and built in the area. Our experienced technicians will install the completed door expertly. We will handle all the maintenance and repair to keep it looking and working perfectly. Work with the premier garage door company in the Tacoma, WA, Garage Door Shop Repairs. Call us to set up a no-cost meeting. We can discuss your needs and hopes for your custom door design.